About Us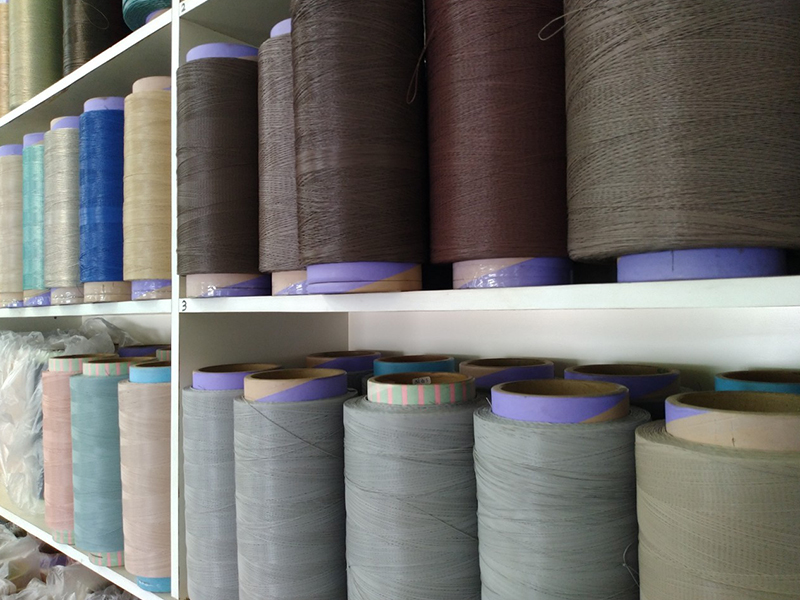 WHO WE ARE
Nong Tai Co., Ltd established in 1976, we are the professional outdoor furniture fabric manufacturer, Nong Tai Co., Ltd is the world's largest manufacturer, and is working with the industry to use pure materials to manufacture various types of fabrics. Any refined materials will not contain impurities, we ensure that all relevant details in the fabric manufacturing process and the products produced through each manufacturing process are in line with quality and requirements.
WHAT WE DO
With forty years of industry experience, we are a leading manufacturer and supplier of fabrics. Our products are known for their softness and smoothness. Our company offers a variety of designs and textures. We have experts to make products with the latest fashion design and texture, they will make products by analyzing all the contents. This program has earned us a huge customer base in the market. Our team members are diligent and efficient, and they work around the clock to achieve the set goals. All our professional knowledge is well-educated and endurance to meet the needs of our sellers. There is also a quality control unit that strictly controls the quality of the yarn used to fabricate the fabric.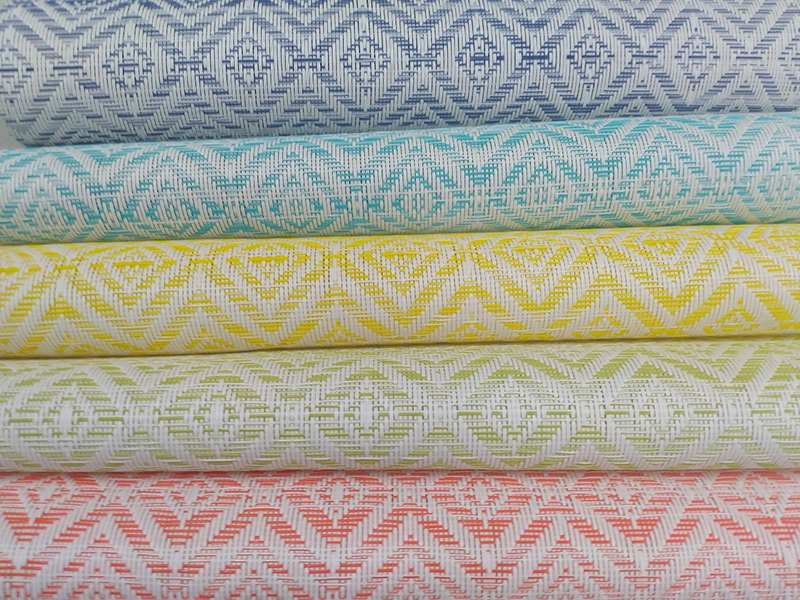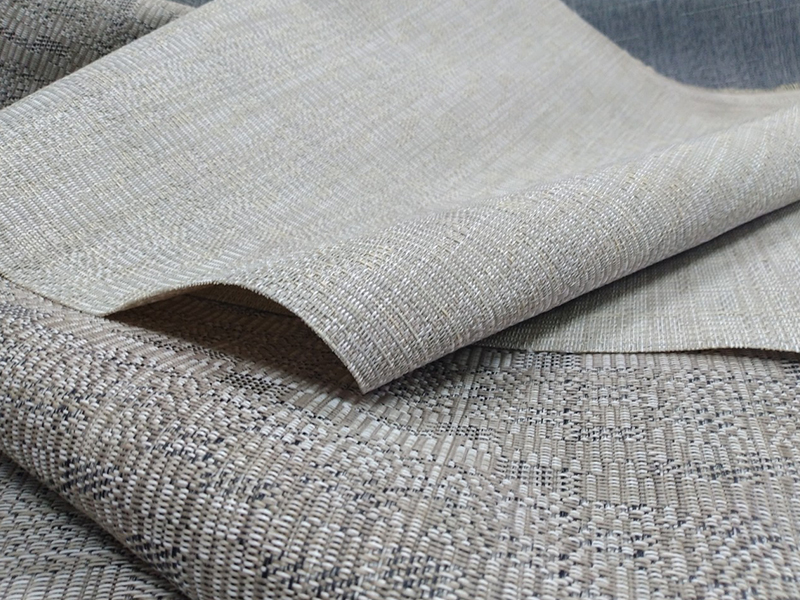 Our products are applicable to: outdoor furniture fabric, patio chair, beach chair, leisure chair, lounge, sling chair, placemat, cushion, shade, construction safety nets, etc.
Solution dyed polyester fabric, olefin fabric/olefin knitted fabric/olefin webbing, print/piece dyed fabric are applicable to: outdoor furniture textiles, cushion, shade, pillow, umbrella, patio chair.
Indoor upholstery: PE weave wallpaper, curtain, PP/PVC weave placemat
PP straw is used on: bags, luggage, purse, shoes, etc.
WHAT YOU WANT
We ensure that the raw materials of outdoor furniture fabrics are pure and produced by our weaving professional, so we can provide customers with the highest quality outdoor furniture fabrics. During the transportation process, ensure that it is safely transported to the place you specify and delivered within the specified time. This is why we are considered to be one of the best outdoor fabric suppliers on the market.
Provide you with the best and most beautiful outdoor furniture fabric in the world, because we have our own warehouse and production line machine.
Nong Tai Co., Ltd stands for high quality and competitive price, as well as the ability to deliver immediately. We not only believe in strong, active, and hard work but also have a unique team to complete the best work. Our team has also updated new styles and designs based on fashion.
We firmly believe that you and your customers are satisfied with our work. Nong Tai Co., Ltd R & D center always meets your requirements and control of various forms and types of fabrics, surpassing your expectations for quality.